---
Video : Craig Venter - The Genius of Charles Darwin: The Uncut Interviews
Posted by admin

on 2009/7/2 6:10:00

(

365 reads

)
Richard Dawkins interviews Craig Venter for "The Genius of Charles Darwin", the Channel 4 UK TV program which won British Broadcasting Awards' "Best Documentary Series" of 2008. Craig Venter founded The Institute for Genomic Research and has been credited with being instrumental in mapping the human genome. His team published the first complete genome of an individual human - Venter's own DNA sequence.

This footage was shot with the intention of editing for a television program. What you see here is the full extended interview, which includes a lot of rough camera transitions that were edited out of the final program (along with a lot of content).
Video : Is Religion a Force for Good or Evil in the World?
Posted by admin

on 2009/6/18 6:10:00

(

366 reads

)
Michael Shermer and Dinesh D'Souza go toe-to-toe on some of the greatest issues related to science and religion: is there evidence for God's existence, what is the proper relationship between science and religion, and has religion been a force for good or evil in the world?

Recorded at the NRB 2008 Convention & Exposition

Dr. Michael Shermer is the founding Publisher of Skeptic magazine and Skeptic.com, a scientific and educational outreach for scholars, scientists, historians, and professors dedicated to exploring the facts surrounding controversial ideas and extraordinary claims.

A former policy analyst in the Reagan White House, Dinesh D'Souza served as John M. Olin Fellow at the American Enterprise Institute, and the Robert and Karen Rishwain Fellow at the Hoover Institution at Stanford University. He graduated Phi Beta Kappa from Dartmouth College in 1983.
Video : The Thinking Atheist - God is Invisible
Posted by admin

on 2009/6/18 6:10:00

(

303 reads

)
"All religions bear traces of the fact that they arose during the intellectual immaturity of the human race, before it had learned the obligations to speak the truth.

Not one of them makes it the duty of its God to be truthful and understandable in his communications" - Friedrich Nietzsche


Video : Steve Harvey Calls Atheists "Idiots"
Posted by admin

on 2009/6/12 6:10:00

(

374 reads

)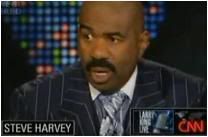 Yet again we have another so called "Christian" acting very un-christian, this time it is an American called Steve Harvey, first lets understand who he is:

"Broderick Steven "Steve" Harvey (born January 17, 1957)[2] is an American comedian, actor, entertainer, and radio personality.[1] He is probably best known as the star of the WB sitcom The Steve Harvey Show, and as one of the four comedians featured in the Spike Lee film The Original Kings of Comedy. Currently, he is the host of The Steve Harvey Morning Show, a nationally syndicated radio program."

Well recently Steve appeared on Larry King show on CNN to promote his new book Act Like a Lady, Think Like a Man, and he was asked about some recent comments he had made about Atheists, and well he responded with some comments that some have suggested border on bigotry.

By Jon Donni:
Video : Introduction To Christianity - Comedian Dave Allen On Religion
Posted by admin

on 2009/5/20 6:10:00

(

523 reads

)
Irish Comedian Dave Allen (1936-2005) remembers his introduction to religion - his first day of school.

David Tynan O'Mahoney (Dave Allen) was popular in the United Kingdom, Australia, and Canada in the 1960s, 1970s and also in the 1990s; he became known in America through reruns of his shows on public television.

Allen's act was typified by a very relaxed, intimate style — he would sit on a chair, smoking and holding a glass of whiskey. An atheist (according to Allen himself, "what you might call a practising atheist"), he would often make jokes about religion, particularly the Roman Catholic Church and the Church of England. Along with his seated stand-up routines, his television shows were interspersed with sketch comedy. He had a lasting influence on British comedy, and influenced many 21st-century British comedians.

Video : What Would Jesus NOT Do?
Posted by admin

on 2009/4/19 6:20:00

(

353 reads

)
"We always hear about the many amazing things that Jesus of Nazareth apparently did, but nobody ever asks about the things that Jesus supposedly COULD have done, being omnipotent, but either didn't bother to do or didn't think were all that important. You know, things like... reducing human misery and suffering... that kind of thing.

It occurs to me that if indeed the miracles recorded in the bible were in fact true, and really did happen... then that only shows Yahweh/Jesus to be an even MORE malevolent and cruel being than we see in the old testament, and that's saying something. If the miracles somehow prove that Jesus WAS in fact a god in human form, but all he could be bothered to do was turn water into wine and heal only a few hundred, or even a few thousand people with his magic saliva, then really - what the fuck is the use of such a god? Think of what a visiting, omnipotent deity COULD have done - but in this case, apparently, chose not to!!!!!

By NonStampCollector
Video : XTC - Dear God (I Can't Believe In You)
Posted by admin

on 2009/3/5 6:20:00

(

388 reads

)
I rarely if ever post music videos, but this one moved me. Watch it and I think it will move you too. Check the description below for more details, and click read more to watch the video.

"Dear God" is a song on XTC's 1986 Album Skylarking, controversial because of its anti-God sentiment which might be interpreted as either dystheism or atheism. In the UK, when the song was originally released as a single many record shops refused to stock the track, fearing a religious backlash.

It was not a part of the original Skylarking album, but after DJs across America picked up the song, Geffen Records decided to replace "Mermaid Smiled" with "Dear God." The song was inspired by a series of books with the same title, seen by lead singer Andy Partridge as an exploitation of children.
Video : Gay Scientists Isolate Christian Gene
Posted by admin

on 2008/12/15 6:20:00

(

359 reads

)
In a startling scientific break through top gay scientists have isolated the gene they believe makes people Christian.

In what has been argued for many years it now seems that being Christian is not so much a lifestyle choice but detirmined by your genetics.

Hopefully in years to come Gay Scientists will be able to fully understand the "Christian gene" and eventually eliminate it.

We can only hope....
Welcome to BadReligion.co.uk